The L4931 is a very low drop regulator available in SO-8, DPAK, PPAK and TO-92 packages and across a wide range of output voltages. The extremely low step-down voltage (0.4V) and extremely low static current make it particularly suitable for low noise, low power applications, especially in battery powered systems.
Schematic diagram
TTL compatible shutdown logic control features are available in PPAK and SO-8 packs. This means that parts of the board can be placed in standby mode when the device is used as a local voltage regulator, thus reducing total power consumption. It requires only 2.2μF capacitance for stability, allowing for space and cost savings.
Pin configuration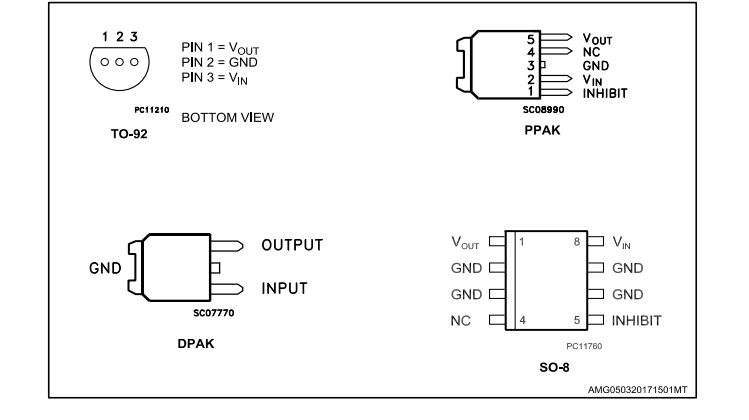 The L4931 is only available in the SO-8 packaging of the car grade. This device is qualified according to AEC-Q100 specification of automobile market, temperature range is 40℃~ 125℃, and statistical test :PAT, SYL, SBL.
Application circuit